Congratulations to all of the winning bidders in the recent AWS-3 auction in the US. This auction represents the most ever spent on spectrum—almost $45 billion in gross proceeds. The development and management of an effective transition strategy will be critical to successful deployment and help protect your spectrum investment.
In my previous blog, I stated that AWS-3 relocation coordination will be a minefield if not properly managed. Now is the time to begin fine tuning spectrum deployment plans with a special consideration given to the commercial and federal government incumbents occupying the bands.
The commercial microwave and broadband radio service (BRS) systems operating in the 2.1 GHz band, and the thousands of federal government systems found in the 1.7 GHz band, will impact carrier deployment schedules in a number of significant ways. Successful deployment hinges upon the ability to coordinate with incumbents.
Effective transition planning will be a key element in any successful rollout. Here are just a few of the questions winning bidders need to answer as part of their planning:
Who do you need to coordinate with, and what are the number and types of assets existing in your license market?
What is the interference impact of your proposed deployment?
Is the entire market or spectrum block affected or only a portion?
Can a phased-in deployment work?
What is the interference impact on your systems?
How long will it take to relocate the incumbent systems?
What are the relocation costs to move any affected 2.1 GHz systems?
Will spectrum monitoring be a condition of deployment?
Is there a cost-sharing obligation with commercial 2.1 GHz systems?
Ideally, bidders already have been asking themselves these questions as part of pre-auction planning. Back in July I blogged about the likely complications with AWS-3 coordination; however, it's never too late to start answering these questions. The sooner you do, the better coordination plans can be hatched and the more quickly you can put valuable spectrum into service. If you'd like to discuss this more, leave me a comment or contact a Comsearch representative.
About the Author
Chris Hardy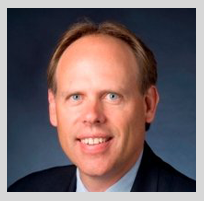 Chris Hardy is general manager of Comsearch and president of Comsearch Government Solutions LLC. Chris has been involved in many aspects of the commercial and federal government spectrum management arena since 1981 when he first joined the company. He is a past president of the National Spectrum Managers Association (NSMA) and currently holds the honorary title of fellow. Chris was also vice president and served on the board of directors of Shenandoah Transvideo and Shenandoah County Broadcasting Corporation, a cable TV and a broadcast radio station. Chris holds a bachelor of science degree from Old Dominion University.