A REVIEW AND FURTHER DISCUSSION OF NEXT STEPS
As the auction for the much-coveted C-Band spectrum kicks off, we are another step into the complicated process to relocate or repack C-Band FSS earth stations.
While the process has been very well explained, it's worth taking a little more time to discuss some more background and some of the impacts.
Let's start off by highlighting the new band plan illustrated below in Fig.1.
The Federal Communications Commission has reallocated the lower 280 MHz of the band to be auctioned for new 5G uses and renamed it the 3.7 GHz Service.
This means that all the earth stations in the 3.7–4.0 GHz portion of the band will have to be repacked, or relocated, into the upper 200 MHz (4.0–4.2 GHz). The FCC also allowed for a 20 MHz guard band between the new 5G entrants and the relocated earth stations.
Repacking will be accomplished in two phases:
Phase I – Earth stations in the lower 100 MHz of the band (3.7–3.8 GHz) must be repacked by December 5, 2021.
Phase II – Remaining earth stations must be repacked by December 5, 2023.
Based on the FCC's latest list of incumbent earth stations, there are close to 16,000 as shown in Fig. 2 seen farther below. Intel has put these into the following categories:
| | |
| --- | --- |
| Broadcast, Religious, Radio, Data: | 9% |
| Cable: | 9% |
| LDS: | 19% |
| Other: | 63% |
The majority of these earth stations are capable of receiving across the entire 3.7–4.2 GHz band. In addition, since these earth stations typically receive from several satellites, they are configured to operate across the full satellite arc. Thus, the challenge is compressing earth stations into 200 MHz from 500 MHz, possibly configuring to receive from fewer satellites and in some cases, actual physical relocation.
The effect of this moving or compression on the earth stations will be mostly related to modification of existing equipment including:
Limiting their receive band to the 4.0–4.2 GHz range
Re-orientation of antennas to different satellites as needed
Possible filtering required to mitigate interference
Possible physical relocation if new siting is required or desired
The main challenge for earth station licensees will be managing the logistics and timing required to make the changes needed to their respective systems.
Fortunately, earth station operators don't necessarily have to foot the bill for this on their own.
The FCC proceeding for this band clearing / repurposing / auctioning is complex, but it affords earth station operators the opportunity to have repacking or relocation costs covered by the new 3.7 GHz Service entrants.
In late July, the FCC issued a Public Notice (DA 20-802) announcing publication of its "3.7 GHz Transition Final Cost Category Schedule Of Potential Expenses And Estimated Costs." This catalog describes the potential expenses and estimated costs that incumbent earth station operators may incur as a result of the repacking or relocation.
The FCC worked with RKF Engineering Solutions LLC to develop the catalog. It includes any necessary changes that will allow the earth stations to receive C-Band services throughout the transition — and after the applicable relocation deadline once satellite operators have relocated their services into the upper portion of the band.
The FCC has noted that it is likely most earth stations that are repacking will require filtering to prevent interference from new 5G users operating below 3980 MHz. It is important to note that this conclusion is supported by a multi-stakeholder group representing a diverse collection of many different interested companies and organizations who assembled to study terrestrial-satellite coexistence during and after the transition.
The group (called Technical Working Group 1, "TWG-1") created a best practices report concluding that: "3.7 GHz Service operators and earth station operators should work cooperatively to avoid interference problems during the network design stage and continue to work cooperatively to resolve interference problems that may arise."
Members of the TWG discussed possible coordination between new 3.7 GHz Service operators and incumbent earth station operators — yet could not come to a conclusion on how to establish and manage a coordination process. Earth station operators may wish to keep track of the 3.7 GHz Service auction results and possibly contact auction winners in your area, particularly those operating in the 3.9–3.98 GHz portion of the band.
As mentioned, this is one of the most complex proceedings the FCC has undertaken, similar to the TV station repacking where all the TV stations above channel 38 were repacked into channels 2-31 to make way for new wireless operators.
The good news is that this completed with few major issues, other than taking a little longer than expected. So, as we continue stepping through this process, it's helpful knowing this isn't the first time. As well, there is plenty of information and help available to smooth the transition.
---
Mark Gibson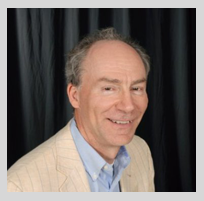 With over 38 years of spectrum management experience, Mark is responsible for developing domestic and international business opportunities for CommScope. In addition to leading technical and business development efforts for numerous wireless and spectrum-related products and services, he has led efforts to address spectrum sharing between Federal government and commercial users. He leads CommScope's CBRS efforts on the Spectrum Access System/Environmental Sensing Capability and the efforts to develop, test and certify the Automated Frequency Coordination system for 6 GHz unlicensed bands. He is a board member of the CBRS Alliance and an officer on the board of the Wireless Innovation Forum. He is a member of the Commerce Spectrum Management Advisory Committee, where he has also co-chaired working groups related to spectrum sharing and data exchange issues and has testified before the U.S. Congress on spectrum-related matters. He has led spectrum management efforts including spectrum sharing analysis protocols and sharing criteria, as well as development of engineering services and software products. He speaks frequently and has authored several papers on spectrum sharing and relocation and has advised numerous wireless participants in their system design. He is a Life Member of IEEE. He has an amateur radio license and is an instrument-rated commercial pilot.