It's a bit like "the dog ate my homework" excuse, but if a friend says, "I couldn't call you because my cell phone wouldn't work due to a beer refrigerator and a fluorescent light," you had better believe him! Because it just might be true.
It turns out that wireless networks can be very sensitive things—at least in regards to their sensitivity to interference. A couple recent news stories highlight this fact—and the complexity in locating causes of network interference. The first involves an outage to the AT&T network in San Antonio, Texas, which ultimately was traced to a fluorescent light in a hair salon. Really!! Because the light emits a stray signal at 705 MHz, it caused significant interference with a nearby cell site of AT&T's, part of its Band Class 17 LTE network.
The second story is about a Telstra network disruption that bubbled up due to – yes, it's true! – a  beer refrigerator in northeast Victoria, Australia, whose motor had an electrical issue that caused it to generate noise on the same 800 (850) MHz frequency used by cell phones. This beer fridge interference was affecting the service for Telstra subscribers in multiple surrounding neighborhoods.
I think these stories point out just how easy it can be to disrupt and distort radio signals given the right (or wrong) circumstances. When a fluorescent light and a beer fridge can interfere with your network, you know you have a situation that demands careful attention. Managing and optimizing wireless spectrum, part of reducing interference and distortion, is a critical component in running a network.
That is why a major event organizer such as CTIA hires Comsearch to prevent major network disruptions when thousands of attendees converge for a trade show. If a refrigerator and light fixture can disrupt a wireless network, imagine what can happen when multiple companies want to demonstrate new wireless services and products in the same space. Comsearch manages those types of situations so interference does not occur.
We also troubleshoot RF interference issues out in the field for wireless operators. Comsearch can conduct comprehensive cell site audits and RF path surveys for all modes of wireless telecommunications to determine the source and cause of harmful RF interference. Whether it's a light fixture, refrigerator or (much more commonly) other cell site equipment, we can help identify and eliminate problems.
What other unique interference stories have you heard about in the industry? How do you manage such challenges in your network?
About the Author
Chris Hardy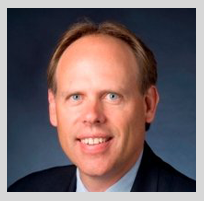 Chris Hardy is general manager of Comsearch and president of Comsearch Government Solutions LLC. Chris has been involved in many aspects of the commercial and federal government spectrum management arena since 1981 when he first joined the company. He is a past president of the National Spectrum Managers Association (NSMA) and currently holds the honorary title of fellow. Chris was also vice president and served on the board of directors of Shenandoah Transvideo and Shenandoah County Broadcasting Corporation, a cable TV and a broadcast radio station. Chris holds a bachelor of science degree from Old Dominion University.