With the US Federal Communications Commission's AWS -3 Auction scheduled for November 18, the wireless industry is once again faced with the prospect of purchasing spectrum encumbered with thousands of federal government assets.  Like the AWS-1 auction in 2008, many of the government assets will require years to relocate to other frequency bands, and some will remain in the band indefinitely.  This may, in turn, impact carrier bidding strategies and rollout plans. Carriers encountered significant challenges the last time around, and there were a number of valuable lessons learned:
Bidding and subsequent relocation were hindered by the lack of transparency, insufficient detail about the types of assets and locations, relocation timeframes and costs.  A few agencies went back for more relocation monies and extended relocation time frames.  Everyone is looking forward to the release of Transition Plans on July 16.
All sides had a general lack of understanding regarding the technology being considered and use or need of the spectrum by the other party. The Commerce Spectrum Management Advisory Committee (CSMAC) Working Groups of the National Telecommunications and Information Administration, part of the U.S. Commerce Department, helped shed light on many of these systems. Transition Plans are supposed to provide detailed information on the systems for relocation.  However, there will still be federal systems for which no data will be available.
Government agencies were generally under-resourced to properly plan for and manage the relocation and the volume of coordination requests submitted by commercial providers.  This time, pre-auction funds should be available for initial engineering analyses. Although, it is still somewhat unclear how agencies apply for these funds and what happens if the auction doesn't meet the $10.1B reserve target.
There was a lack of consistency among government entities in their handling of the relocation process.  There was no central point of contact or management oversight on the government side.  While the Department of Defense is expected to develop a new portal for coordinating spectrum relocation, it is still unclear which agencies will use the portal and who is ultimately responsible for running and maintaining it.
With a reserve target of $10.1 billion, the success of the AWS-3 auction and the ability to quickly put the spectrum to use will depend heavily upon the efforts of the government agencies to:
Accurately identify relocation costs and timeframes,
Provide as much data transparency as possible prior to the auction,
Implement a robust and effective analysis and coordination process after the auction, and
Put sufficient resources to managing the actual relocation effort.
Although much work has been done to address these issues, there's still much to do and the auctions are only months away.
What do you think must be done in order to ensure a successful spectrum auction?
About the Author
Chris Hardy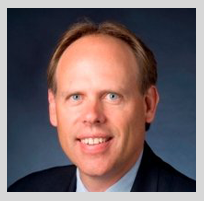 Chris Hardy is general manager of Comsearch and president of Comsearch Government Solutions LLC. Chris has been involved in many aspects of the commercial and federal government spectrum management arena since 1981 when he first joined the company. He is a past president of the National Spectrum Managers Association (NSMA) and currently holds the honorary title of fellow. Chris was also vice president and served on the board of directors of Shenandoah Transvideo and Shenandoah County Broadcasting Corporation, a cable TV and a broadcast radio station. Chris holds a bachelor of science degree from Old Dominion University.