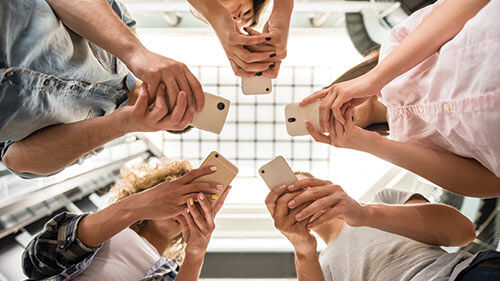 The first phase of the recent C-band auction concluded with gross proceeds exceeding $80.9 billion. According to FierceWireless, it was the highest-grossing spectrum auction ever held in the U.S., shattering the previous $44.9 billion generated by the AWS-3 auction in 2015.
As a new CommScope white paper notes, 3.5 GHz allocations in the United States include the 150 MHz CBRS band which is designated for shared use with limited transmit power.
However, this band is not ideally suited for macro deployment on existing sites. This is one of the reasons why the FCC added another 280 MHz of spectrum in the December auction. The latest addition to the spectrum is regulated to enable its use as a capacity overlay on macro sites with coverage characteristics similar to mid-bands around 2 GHz. Using Time Division Duplex (TDD), C-band will operate as bands n77/n78 and be fully compatible with global 3.5 MHz 5G networks. Beyond C-band, an additional 100 MHz allocation at 3.45–3.55 GHz is planned for release in 2021.
The U.S. C-band 3.7–4.2 GHz is currently used (primarily) by Fixed Satellite Service (FSS) downlinks from space to earth. FSS includes approximately 20,000 operational earth station receivers which cannot coexist in the same band as 5G. Fortunately, technology advancements enable these services to continue unimpaired using just 200 MHz of bandwidth at 4.0–4.2 GHz. FSS operators must relocate to this frequency range by September 30, 2025.
Reimbursement for the relocation costs will come from the new C-band licensees. To accelerate the transition, incentive payments are also offered. We expect a first phase of 100 MHz (3.7–3.8 GHz) to be cleared for 5G use in 46 major markets by September 30, 2021. To qualify for the transition incentives, FSS operators must vacate the remaining 180 MHz (3.8–3.98 GHz) nationwide by September 30, 2023.
From our perspective, the C-band auction has created a slew of new opportunities for mobile operators, enabling them to address the ever-growing requirements for network capacity, spectral efficiency, and a migration path to 5G and beyond. As with all mobile technology innovations, the benefits the new C-band spectrum provides depend on how operators plan for and implement it into their existing legacy networks.
However, there are a number of key considerations that must be addressed to ensure C-band deployments are maximized. These include the integration of advanced beamforming technologies, massive and multi-user MIMO, site architecture optimization, potential interference with fixed satellite services, and use with small cells.
The above-mentioned topics are explored in a new CommScope white paper that provides a wide-angle perspective of some of the major challenges facing operators as they consider the most efficient strategies for deploying new C-band capabilities.
---
About the Author
Erik Lilieholm
Erik Lilieholm is technical sales manager, Mobility Network Engineering. Erik's diverse background in North America's wireless communications industry dates back to the launch of the first cellular communications networks. He has built his expertise with Allen Telecom, LGP Telecom and Ericsson. With over 25 years in RF design, product management and technical marketing, Erik provides critical leadership to CommScope's families of wireless network solutions—helping customers fulfill their present needs and future visions. He holds several patents in the field of wireless technology. Erik earned a Master of Science degree in electrical engineering from the Royal Institute of Technology in Stockholm, Sweden, and a Master of Business Administration from the University of Nevada, Reno.