The Federal Communications Commission's (FCC) C-Band auction (107) resumed this week and continues to shatter records. As of January 5, the auction has garnered nearly $8o billion in gross bids among qualified bidders after 60 rounds. All of the 5,684 blocks of spectrum have been sold. Auction 107 will offer new flexible-use overlay licenses for spectrum in the 3.7-3.98 GHz band (3.7 GHz Service) throughout the United States. Bidders include AT&T, Cellco Partnership, Cox, T-Mobile, Verizon and US Cellular.
Bid pricing has changed since Auction 107 returned from the holiday break, but the most populated markets vying for licenses have not. New York, Los Angeles, Chicago, San Francisco and the Baltimore, Washington, DC area still comprise the top five spots in terms of price per-MHz/Pop.
There's been more movement among some of the less populated U.S. markets, however. Connected Real Estate Magazine reported on Dec. 17 that Oklahoma City, OK; Brownsville, TX; Las Vegas, Milwaukee and Fresno, CA were atop the bidders' list among smaller markets. Since then Milwaukee has moved to the top of the list ($69.8 million posted price) and San Diego moved up to second place ($62.2 million), knocking Fresno out of the top five. Indianapolis, Oklahoma City and Brownsville remain in the top five however.
"(The amount of bidding) is unprecedented," CommScope Senior Director of Business Development and Spectrum Policy Mark Gibson told Connected Real Estate Magazine. "We're all just scratching our heads as to what's going on here. Some had predicted it going north of $60 billion and revised it down to about $30 billion. Now we're going to easily go over $78 billion—that's $35 billion more than the AWS-3 (Advanced Wireless Services) auction. So that's pretty substantial."
Potential 5G access drives up Auction 107 bidding
There's a reason major U.S. carriers like Verizon and T-Mobile have been among Auction 107's most active bidders. They view the mid-band frequencies available in this auction as critical in their race to deploy their 5G wireless networks nationwide. Carriers want to have as much airwave access as possible to use for 5G-enabled mobile phones, self-driving vehicles, healthcare equipment and more.
"I think what it means is that nobody really has any other low, mid-band spectrum," Gibson told Connected. "(Citizens Broadband Radio Sevice) doesn't really compete with this. So people are looking at this and saying, 'We have to make a play for this. This is our only opportunity to get access to good mid-band spectrum. The value that people see in low, mid-band spectrum is being realized in terms of how much they're spending on the auction."
"It's great spectrum, there's a lot of it, and it's coming right as carriers are gearing up to get ready for 5G," Doug Brake, director of broadband and spectrum policy at non-profit research organization Information Technology & Innovation Foundation told Bloomberg.
For carriers, other bidders Auction 107 is just the beginning
Purchasing licenses in the C-band auction is just the first step for bidders. Once they receive their airwave licenses, the winning bidders will also pay an estimated $13 billion the current users as well as providers Intelsat SA and SES SA, Bloomberg reports. Between those payments and potential expedited relocation costs, there's a question of which winning bidders will have funds available to build out anything.
"That's what everyone's asking, ourselves, included," Gibson said. "It's amazing when you think that you won't have access to the spectrum until roughly this time next year or late this year. We'll be able to deploy in smaller markets, but not in any of the markets where it's going to take any substantial repacking."
In the meantime however, the record-setting auction is good news for companies like CommScope, as bidders will want to put their high quality spectrum licenses to work as soon as possible.
"We provide parts and pieces for them to put the networks together," Gibson said. "That's great for us because 280 megahertz of spectrum is excellent. With over 70 applications to participate in the C-Band auction, there is a lot of interest in this important mid-band spectrum. We are excited that the band will soon be available to support 5G services and beyond."
---
Mark Gibson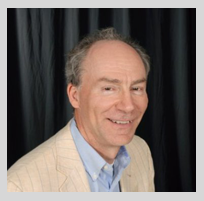 With over 38 years of spectrum management experience, Mark is responsible for developing domestic and international business opportunities for CommScope. In addition to leading technical and business development efforts for numerous wireless and spectrum-related products and services, he has led efforts to address spectrum sharing between Federal government and commercial users. He leads CommScope's CBRS efforts on the Spectrum Access System/Environmental Sensing Capability and the efforts to develop, test and certify the Automated Frequency Coordination system for 6 GHz unlicensed bands. He is a board member of the CBRS Alliance and an officer on the board of the Wireless Innovation Forum. He is a member of the Commerce Spectrum Management Advisory Committee, where he has also co-chaired working groups related to spectrum sharing and data exchange issues and has testified before the U.S. Congress on spectrum-related matters. He has led spectrum management efforts including spectrum sharing analysis protocols and sharing criteria, as well as development of engineering services and software products. He speaks frequently and has authored several papers on spectrum sharing and relocation and has advised numerous wireless participants in their system design. He is a Life Member of IEEE. He has an amateur radio license and is an instrument-rated commercial pilot.