The C-Band auction is officially underway, with two rounds of bidding to be held today. It is the Federal Communications Commission's largest auction of midband spectrum to date, offering up 280 megahertz of highly anticipated midband spectrum that, while not immediately available for use, offers a relatively quick timeline for potential 5G deployments in the next few years.
"This is a big day for American consumers and U.S. leadership in 5G," said FCC Chairman Ajit Pai in a statement. "By freeing up this wide swath of critical mid-band spectrum, the FCC is paving the way for Americans to receive fast 5G wireless services."
Pai also called out additional FCC work to open up more midband spectrum. While the U.S. has a global leader in putting large swaths of millimeter-wave spectrum into play, it has lagged behind other countries in deploying 5G in midband spectrum — which is seen as valuable because it can offer significant amounts of bandwidth with better propagation characteristics than mmWave, which has a short range and requires a high density of sites to achieve coverage.
The C-Band auction technically represents the second recent midband spectrum offering, after the Citizens Broadband Radio Service auction of Priority Access Licenses. But the CBRS spectrum is shared, and it requires lower-power operations and coordination with a Spectrum Access System and an Environmental Sensing Capability network.
"CBRS was, by far a very unique auction, because it had all kinds of non-traditional players because it was a non-traditional band," said Charles Clancy, SVP and chief futurist at MITRE and GM of MITRE Labs. MITRE is a non-profit organization not-for-profit organization that manages several federally funded research and development centers. "The price points were accessible and there were some really interesting new business models behind 4G and ultimately, 5G in the CBRS band, that skewed more toward enterprise than the national carriers."
The C-Band auction, by contrast, "is much more of a return to normal. It's not shared licenses, and the price points are going to be such that there won't be a business model to motivate as many of the non-traditional bidders," he said.
MITRE has a spectrum valuation tool that has estimated that the C-Band auction will raise between $25-$30 billion — more than auctions such as the $20 billion 600 MHz broadcast auction, but not as much as the blockbuster AWS-3 auction, which raised nearly $45 billion. "The market is judging the novelty and importance of this band through the value that we expect to see," Clancy said. Morgan Stanley has revised down their estimates from more than $35 billion to around $26 billion; the C-Band Alliance, in early filings about the potential value of the auction as it angled for the chance to auction the airwave privately, had estimated the airwaves' worth as high as $77 billion.
Clancy says that MITRE's estimate "prices in the fact that this is important and really will help drive 5G adoption, but it's at the same time, not going to produce results overnight, and it's going to take time for the supply chain to catch up." He sees the major need for C-Band as one of helping with the choreography of spectrum re-farming over the long transition of users from 4G spectrum — which he says is at capacity in many places in the U.S. — to 5G. Clancy expects to see C-Band systems online within 18 months. But the bigger backdrop than the specific C-Band timeline, Clancy says, is the desire of federal regulators and the administration to  "supercharge the pace" of 5G deployment and operationalization in the U.S."
"I don't think you can look at [the C-Band auction]without looking at all the spectrum is being made available across the midband," said Mark Gibson, senior director of business development and spectrum policy at CommSCope. He noted that across the midband from about 3.1 GHz up to 4 GHz, there is about 530 megahertz of largely contiguous spectrum that the FCC has either opened or plans to: The 280 megahertz of the C-Band, plus the 150 megahertz of shared CBRS spectrum, plus at least another 100 megahertz in the works at 3.45-3.55 GHz — which Pai hopes to auction in 2021. There are ongoing discussions about potentially opening up or sharing Department of Defense-held airwaves for commercial operations, all the way down to 3.1 GHz. Within that swath of spectrum, Gibson said that individual pieces can't be looked at monolithically. "They have to be looked at as it looked as a continuum, or a spectrum of spectrum." There are issues with global harmonization on the low end, he pointed out, and CBRS is shared — but it's still a huge chunk of airwaves on-par with the reserves at millimeter wave.
"There's a lot of ways you could carve that up," Gibson offers. "So what is piquing interest is, what is that going to mean to people?"
C-Band is likely to mean the most to mobile network operators who lack significant midband spectrum holdings — namely, AT&T and Verizon, as T-Mobile US acquired Sprint's wealth of 2.5 GHz spectrum when the two carriers merged. Verizon spent the most on CBRS Priority Access Licenses — nearly $1.9 billion — but Dish Network landed the most licenses, at more than 5,400. Cable companies hauled home significant numbers of PALs, while US Cellular won more PALs than T-Mobile US. AT&T ended up buying no CBRS licenses at all, in a move seen as potentially "keeping its powder dry" to spend big in the C-Band auction, Gibson noted.
The C-Band spectrum is divided into 5,684 licenses, or 14 sub-blocks in each of 406 available Partial Economic Areas across the United States. The A block consists of 100 megahertz (five 20-megahertz sub-blocks) from 3.7-3.8 GHz; the B block consists of 100 megahertz (five 20-megahertz sub-blocks) from 3.8-3.9 GHz) and the C block makes up the final 80 megahertz with four 20-megaherz sub-blocks. There is a 20-megahertz guard band at 3.98-4.0 GHz; satellite operators will move their operations into the top 200 megahertz of the band from 4.0-4.2 GHz.
While the C-Band has global harmonization for satellite use, Gibson noted that deployment won't be a cakewalk, due to the need to reconfigure satellites in order for the band to be used. The FCC has sought to hasten that process by offering significant incentive payments to satellite operators to clear the spectrum rapidly, with the A block expected to be available a year from now, in December 2021.
In terms of global midband 5G deployments, Gibson said, that would be "a little behind where others are but not substantially — and it at least, it keeps us in the game."
In deployment, Gibson expects to see carriers make use of existing infrastructure that supports high-power sites for C-Band macro cells, to achieve similar coverage patterns with a "marginal increase in the number of case stations — mostly for coverage, rather than capacity." Adding more midband 5G spectrum will bolster 5G networks that will span the range from as low as 60- megahertz up to millimeter wave, which will post complexity for base stations — but more challenges for handsets, Gibson says. Multi-band antennas may not be able to reach a single antenna form factor that spans all of those frequencies, but there may be one form factor that has multiple antennas and filters within it to achieve that range while minimizing interference, he speculated.
While the C-Band auction will open up new midband spectrum real estate, one question that remains is the extent to which the incoming Biden administration will continue on the path of rapid opening and auction that the FCC has seen over the past few years. Gibson said that some level of slow-down during the transition between administrations is inevitable, and a different philosophy on how to handle spectrum resources is likely to add some delay as well, which may impact the auction of the 3.45-3.55 GHz midband spectrum.
---
Mark Gibson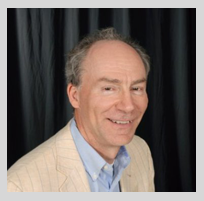 With over 38 years of spectrum management experience, Mark is responsible for developing domestic and international business opportunities for CommScope. In addition to leading technical and business development efforts for numerous wireless and spectrum-related products and services, he has led efforts to address spectrum sharing between Federal government and commercial users. He leads CommScope's CBRS efforts on the Spectrum Access System/Environmental Sensing Capability and the efforts to develop, test and certify the Automated Frequency Coordination system for 6 GHz unlicensed bands. He is a board member of the CBRS Alliance and an officer on the board of the Wireless Innovation Forum. He is a member of the Commerce Spectrum Management Advisory Committee, where he has also co-chaired working groups related to spectrum sharing and data exchange issues and has testified before the U.S. Congress on spectrum-related matters. He has led spectrum management efforts including spectrum sharing analysis protocols and sharing criteria, as well as development of engineering services and software products. He speaks frequently and has authored several papers on spectrum sharing and relocation and has advised numerous wireless participants in their system design. He is a Life Member of IEEE. He has an amateur radio license and is an instrument-rated commercial pilot.