The 7th Annual Americas Spectrum Management Conference once again comes to The National Press Club on October 2 & 3, 2018. The conference will provide a high-level meeting point for stakeholders across the region to discuss topical issues relating to the management and coordination of spectrum policy.
Comsearch's Mark Gibson to speak on the panel: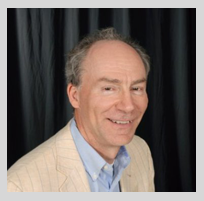 What are the prospects for unlicensed use of the 6 GHz band?
One band that is currently being considered for unlicensed use both in the US and elsewhere is the 6 GHz band. A number of technology companies have claimed that this would be key in easing current wireless congestion and also in meeting future demands as both public and private entities bolster their use of WiFi in coming years … Read more in Session 8: What are the prospects for unlicensed use of the 6 GHz band? (16:10–16:55 | Wednesday, October 3, 2018)