Date: July 23, 2020
Location: 253 Russell Senate Office Building
Video: www.commerce.senate.gov/2020/7/the-state-of-u-s-spectrum-policy
U.S. Sen. John Thune, R-S.D., chairman of the Subcommittee on Communications, Technology, Innovation, and the Internet, held a hearing titled, "The State of U.S. Spectrum Policy," on Thursday, July 23, 2020. The hearing examined the Federal Communications Commission's and National Telecommunications and Information Administration's role in spectrum management and policy making. Witnesses had the opportunity to discuss how the increased demand and competition for licensed and unlicensed spectrum resources have impacted spectrum policies in the United States.
Witnesses:
Mr. Tom Power, Senior Vice President and General Counsel, CTIA
Mr. Mark Gibson, Director of Business Development, CommScope
Dr. Roslyn Layton, Visiting Researcher, Aalborg University
Mr. Michael Calabrese, Director, Wireless Future Project, Open Technology Institute at New America
Read: Testimony of H. Mark Gibson from the July 23rd Senate Hearing
---
Mark Gibson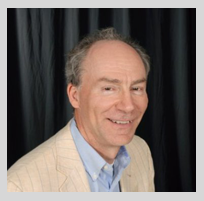 With over 36 years of spectrum management experience, Mark is responsible for developing domestic and international business opportunities for CommScope. In addition to leading technical and business development efforts for numerous wireless and spectrum-related products and services, he has led efforts to address spectrum sharing between Federal government and commercial users. He leads CommScope's CBRS efforts on the Spectrum Access System/Environmental Sensing Capability. He is a board member of the CBRS Alliance and an officer on the board of the Wireless Innovation Forum and is chair of the WInnForum 6 GHz Multi-stakeholder Committee. He is a member of the Commerce Spectrum Management Advisory Committee, where he has also co-chaired working groups related to spectrum sharing and data exchange issues. He has led spectrum management efforts including the development of the SAS and ESC, TV White Space, spectrum sharing analysis protocols and sharing criteria, as well as development of Comsearch's engineering services and software products. He has led efforts in working with the American Hospital Association as their technical partner for WMTS frequency coordination. He has authored several papers on spectrum sharing and relocation and has advised numerous wireless participants in their system design. He is a Life Member of IEEE.