NSMA WEBINAR SERIES: Spectrum Management Principles
Get the Basics, Learn the Latest
Taught by Mark Gibson, International Spectrum Management Expert, National Spectrum Management Association (NSMA) Member
What are the elements of Spectrum Management and why are they necessary to plan, launch and operate any wireless network?
Recent examples: Mid-Band Spectrum, 5G etc.
Occurred: Monday, August 31, 2020 | 01:00 PM Eastern Time (US and Canada)
Click here to watch the video.
Click here to view the presentation slides (PDF).
---
Mark Gibson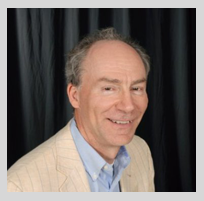 With over 36 years of spectrum management experience, Mark is responsible for developing domestic and international business opportunities for CommScope. In addition to leading technical and business development efforts for numerous wireless and spectrum-related products and services, he has led efforts to address spectrum sharing between Federal government and commercial users. He leads CommScope's CBRS efforts on the Spectrum Access System/Environmental Sensing Capability. He is a board member of the CBRS Alliance and an officer on the board of the Wireless Innovation Forum and is chair of the WInnForum 6 GHz Multi-stakeholder Committee. He is a member of the Commerce Spectrum Management Advisory Committee, where he has also co-chaired working groups related to spectrum sharing and data exchange issues. He has led spectrum management efforts including the development of the SAS and ESC, TV White Space, spectrum sharing analysis protocols and sharing criteria, as well as development of Comsearch's engineering services and software products. He has led efforts in working with the American Hospital Association as their technical partner for WMTS frequency coordination. He has authored several papers on spectrum sharing and relocation and has advised numerous wireless participants in their system design. He is a Life Member of IEEE.