Mission Critical Partners (MCP), a data, consulting, network and security solutions firm for mission-critical organizations, held its first educational conference for public safety leaders. The Conference for Advancing Public Safety (CAPS) took place June 16–18, 2020, in a fully virtual format and featured keynote speakers, educational presentations and roundtable discussions.
Our own Mark Gibson was a panelist on the Vendor Roundtable: How Does the FCC's 6 GHz Ruling Impact Public Safety Communications?
During this roundtable discussion, members of the microwave vendor community shared their thoughts on the future of public safety microwave systems in light of the FCC's recent 6 GHz ruling. 
Those interested in staying up to date on the latest CAPS news and information can sign up for emails here.
---
Mark Gibson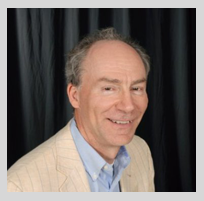 With over 38 years of spectrum management experience, Mark is responsible for developing domestic and international business opportunities for CommScope. In addition to leading technical and business development efforts for numerous wireless and spectrum-related products and services, he has led efforts to address spectrum sharing between Federal government and commercial users. He leads CommScope's CBRS efforts on the Spectrum Access System/Environmental Sensing Capability and the efforts to develop, test and certify the Automated Frequency Coordination system for 6 GHz unlicensed bands. He is a board member of the CBRS Alliance and an officer on the board of the Wireless Innovation Forum. He is a member of the Commerce Spectrum Management Advisory Committee, where he has also co-chaired working groups related to spectrum sharing and data exchange issues and has testified before the U.S. Congress on spectrum-related matters. He has led spectrum management efforts including spectrum sharing analysis protocols and sharing criteria, as well as development of engineering services and software products. He speaks frequently and has authored several papers on spectrum sharing and relocation and has advised numerous wireless participants in their system design. He is a Life Member of IEEE. He has an amateur radio license and is an instrument-rated commercial pilot.