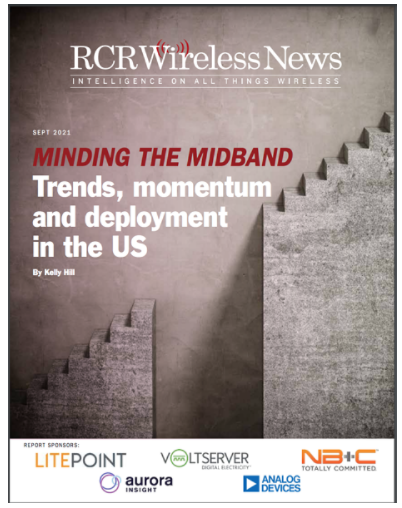 The U.S. has lagged in mid-band spectrum availability for 5G compared to the rest of the world. But now, CBRS PAL licenses are in-hand. The first tranche of C-Band spectrum will be available in December.
RCR Wireless News looks at the availability of mid-band spectrum in the U.S., the status of tests and trials and how the additional spectrum is expected to shape 5G deployments going forward.
This featured report includes insights from Mark Gibson, senior director of business development and spectrum policy at CommScope (which operates a Spectrum Access System that enables CBRS access).
Mark Gibson
Sr. Director, Business Development & Spectrum Policy
CommScope

With over 37 years of spectrum management experience, Mark is responsible for developing domestic and international business opportunities for CommScope. In addition to leading technical and business development efforts for numerous wireless and spectrum-related products and services, he has led efforts to address spectrum sharing between Federal government and commercial users. He leads CommScope's CBRS efforts on the Spectrum Access System/Environmental Sensing Capability. He is a board member of the CBRS Alliance and an officer on the board of the Wireless Innovation Forum. He is a member of the Commerce Spectrum Management Advisory Committee, where he has also co-chaired working groups related to spectrum sharing and data exchange issues. He has a BSEE from the University of MD and has authored several papers on spectrum sharing and relocation and has advised numerous wireless participants in their system design. He is a Life Member of IEEE. He has an amateur radio license and is an instrument-rated commercial pilot.