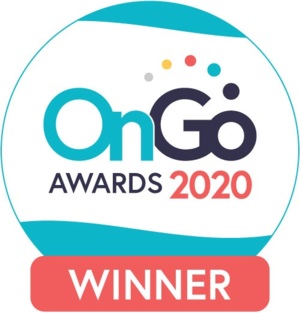 Although CBRS (Citizens Band Radio Service) is a relatively new band in the United States, it has already proven itself across an increasing number of industries and use cases. A recent deployment in the education sector is the reason CommScope won the 2020 OnGo Award in the "Excellence in OnGo Enterprise Deployment" category. The OnGo Award winners are selected based on their distinction in business models, ease of deployment, cost savings, new service offerings, and cutting-edge technology.
CLICK TO TWEET: CommScope's RAN and SAS for the Murray School District Win OnGo Award
CommScope was selected as a winner because we have successfully delivered real-world OnGo solutions that highlight the market impact and opportunities of shared spectrum connectivity in the 3.5 GHz CBRS band. Specifically, the Murray School District in Utah deployed CommScope's SAS and RAN solutions to solve the following three connectivity challenges for students and teachers:
Provide free education Internet coverage to K-12 students from families that cannot afford commercially available solutions – or do not have enough bandwidth available on their current connections. This became even more critical due to remote learning requirements imposed by the COVID-19 outbreak.
While teaching from the classroom, instructors often require wireless coverage to stream videos and run various data-intensive applications on their iPhone or iPad devices. Wi-Fi connectivity, shared with student body, was not reliable enough for this purpose.
The school system required highly reliable and secure connectivity for security applications such as surveillance cameras.
Using OnGo, Murray School District's Technical Department Coordinator, Jason Eyre, successfully addressed all three challenges. Indeed, with the ongoing deployment of CommScope RUCKUS OnGo access points (APs) outdoors on the 10 school campuses, students living within a mile of the schools can access reliable and secure educational Internet coverage at home with OnGo End User Devices (EUDs).
With the above-mentioned deployments, teachers requiring reliable high-speed connectivity in the classroom can now get 134 Mbps on the downlink and 16 Mbps on the uplink, with latencies consistently below 40 milliseconds. It should be noted that speeds are even higher when an individual is in close proximity to an AP.
While the Murray School District in Utah is the subject of the OnGo Award, CommScope has been providing solutions to support several COVID-related needs in healthcare, hospitality, transportation and rural broadband in order to support high speed, wide-area service.
The winners of the 2020 OnGo Awards were chosen by judges led by Joe Madden, Founder and Chief Analyst at Mobile Experts;  Gabriel Brown, Principal Analyst – Mobile Networks & 5G at Heavy Reading; Iain Gillott, Founder and President at iGR; Ken Rehbehn, Directing Analyst, Critical Communications at IHS Markit; Mark Lowenstein, Managing Director at Mobile Ecosystem; and Monica Paolini, Principal at  Senza Fili.
About the Author
Rashid Bhatti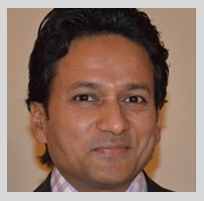 Director, Business Development – Rashid Bhatti is a business leader in the mobile wireless industry with over 20 years of experience in business development, strategy, and program management. Currently, as part of Comsearch's business development team, Rashid is playing a key role in the effort to launch CommScope's Spectrum Access System (SAS) and Environmental Sensing Capability (ESC) services.