EWA Virtual Wireless Leadership Summit 2020
Webinar: CBRS Applications—Today and Tomorrow
Join the CBRS Alliance for a webinar on "CBRS Applications—Today and Tomorrow." The session will focus on the "real world" issues that this audience cares about, including questions such as:
What are the real-world applications of this technology?
How does this technology and opportunity affect my business?
Where do I get equipment?
What can I do (today and tomorrow—self-propelled machines, robotics, etc.)?
Speakers will include CBRS Alliance's Alan Ewing, CommScope's Mark Gibson and Google's Preston Marshall. Find more information here.
Date/Time: Thursday, October 15, 2020 at 2:00-2:50pm ET
Location: Virtual Event – REGISTER HERE!
---
Mark Gibson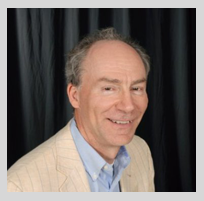 With over 36 years of spectrum management experience, Mark is responsible for developing domestic and international business opportunities for CommScope. In addition to leading technical and business development efforts for numerous wireless and spectrum-related products and services, he has led efforts to address spectrum sharing between Federal government and commercial users. He leads CommScope's CBRS efforts on the Spectrum Access System/Environmental Sensing Capability. He is a board member of the CBRS Alliance and an officer on the board of the Wireless Innovation Forum and is chair of the WInnForum 6 GHz Multi-stakeholder Committee. He is a member of the Commerce Spectrum Management Advisory Committee, where he has also co-chaired working groups related to spectrum sharing and data exchange issues. He has led spectrum management efforts including the development of the SAS and ESC, TV White Space, spectrum sharing analysis protocols and sharing criteria, as well as development of Comsearch's engineering services and software products. He has led efforts in working with the American Hospital Association as their technical partner for WMTS frequency coordination. He has authored several papers on spectrum sharing and relocation and has advised numerous wireless participants in their system design. He is a Life Member of IEEE. He has an amateur radio license and is an instrument-rated commercial pilot.